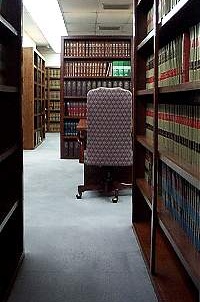 Contact Information
Law Offices of Kamlesh Tewary
1974 State Route 27
Edison, NJ 08817
Ph: (732) 287-0080
Fx: (732) 287-3836

Hillsborough Office
Mountainview Plaza
856 Route 206, Bldg. B, Suite 13
Hillsborough, NJ 08844
Ph: (732) 287-0080
Fx: (732) 287-3836



Publications
Legal Ethics as a Means to Address the Problem of Elite Law Firm Non-Diversity, 12 ASIAN L.J. [Univ. of Calif. at Berkeley Law] (May 2005), reprinted in Russell Pearce, Daniel J. Capra & Bruce A. Green, Professional Responsibility, A Contemporary Approach 1025-33 (West 2010).
The Neufeld Memorandum on H-1B Petitions, and its Implications for the Computer Consulting Industry, ILW.com, Nov. 9, 2010.
Comment Letter to SEC, Prohibition Against Conflicts of Interest in Certain Securitizations (Dec. 12, 2011).
Comment Letter to SEC, FDIC, Federal Reserve, OCC Prohibitions and Restrictions on Proprietary Trading and Certain Interests in, and Relationships With, Hedge Funds and Private Equity Funds (Feb. 13, 2012).
Is Traveling A Violation? Tips For H-1B Workers Going Abroad, ILW.com, Mar. 17, 2010.
Bank Lobby Cries over Volcker Rule, Regulators Try to Gut It, American Banker, Feb. 28, 2012.
Comment Letter to Federal Reserve, Enhanced Prudential Standards and Early Remediation Requirement for Covered Companies (Apr. 30, 2012).
CEOs' Meeting with Tarullo Is Big Banks' Version of May Day, American Banker, May 2, 2012.
CFTC Buckles Under Pressure from Swap Dealers, American Banker, May 21, 2013.
Watered Down Rules Leave Us Vulnerable to Next Crisis, American Banker, September 26, 2013.
Portfolio Hedging Is Alive and Well Under Volcker, American Banker, December 30, 2013.
Summary Of Senate Immigration Reform Bill S. 744: What It Would Mean For Information Technology Companies, Silicon India, January 17, 2014.
Summary of Senate Immigration Reform Bill S.744: What it Means for Information Technology (IT) Companies by Akshat Tewary, ILW.com, January 20, 2014.
A Little History to Explain a Lot of Tragedy, in Occupy Finance 51 (2014).
Second Circuit Undermines Judicial Independence and Agency Accountability, Jurist, July 2, 2014.
Swaps Rule Repeal Shows that Community Banks Are the 99%, American Banker, December 30, 2014.
A New Glass-Steagall Would Be Too Good for Banks to Pass Up, American Banker, December 11, 2015.
From Occupy Protests to the Platforms, Common Dreams, July 22, 2016.
OCC Deserves More Scrutiny in Wake of Wells Fraud, American Banker, October 13, 2016.
The Choice Act is Not a Community Banking Bill, American Banker, June 15, 2017.
Government Regulators Should Not Expand Derivatives Trading at Credit Unions, Credit Union Times, January 22, 2021.
The Bank Merger Review Process Fails Credit Unions, Credit Union Times, February 9, 2022.
Speeches
Media Interviews

Wall Street Journal: Victoria McGrane, Occupy Wall Street Comes to the Aid of Volcker Rule
Law.com: Catherine Dunn, Occupy the SEC Goes Big on the Volcker Rule
Reuters: Felix Salmon, Occupy's Amazing Volcker Rule Letter
Reuters (Video): Occupy Movement Takes on SEC, Volcker Rule
BBC (UK): World Business Report (Mar. 9, 2012)
Washington Post: Suzy Khimm, Occupy the Volcker Rule!
Dow Jones Financial News: Giles Turner, How Occupy Leveraged its Power on Volcker Rule
Bloomberg Businessweek: Karen Weise, Occupy the SEC Weighs In on the Volcker Rule
Bloomberg: Susan Antilla, Occupy Vigilantes Write New Volcker Rule Script
Bloomberg: Occupy Sets Wall Street Tie-Up as Protesters Face Burnout
Huffington Post: Alexander Eichler, Occupy The SEC Marches In Support Of A Strong Volcker Rule
International Business Times: Dan Rivoli, Occupy Wall Street Group Offers Detailed Critique of Volcker Rule
MyBankTracker: Willy Staley, Occupy Gets Wonky; Files Lengthy Tome on Volcker Rule
20 Minuti (Switzerland): Filippo Suessli, #OccupytheSEC: Indignados Che Lavorano
Counterpunch: Pam Martens, Occupy the SEC Pitches An Extreme Makeover of Wall Street
De Tijd (Belgium): Stijn Demeester, Occupy Wall Street Gaat Bovengronds (Mar. 24, 2012)
RT: Lauren Lyster, Occupy the SEC Takes on Big Banks and the London Whale
Current TV, Interview on Viewpoint with Eliot Spitzer (May 2, 2012)
The Guardian (UK), JP Morgan Boss to Face Shareholders over $2bn 'Tempest in a Teapot'
The Guardian (UK), Columbia in a Tangle over Links to Embattled JP Morgan Boss Dimon
The Guardian (UK), JP Morgan Boss Jamie Dimon Faces Down Senate Critics – as it Happened
CNBC, Interview on Squawk on the Street
CCTV (China), Two Shareholders File Lawsuits Against Banking Giant JP Morgan
American Lawyer - Litigation Daily: Rakoff Gets Amicus Support from Occupy Wall Street in Citi Appeal
FSRN: Newscast for Wednesday, June 6, 2012
Huffington Post: Occupy Wall Street-Affiliated Group Sides With Federal Judge Jed Rakoff In SEC Feud
Law360: UK's Broad Ring-Fencing Proposal May Outshine Volcker Rule
Law360: Despite Weill's Words, Breaking Up Banks Won't Be Easy
Le Monde (France): Les Rebelles de Wall Street
CTV News (Canada): Morning Express (July 26, 2012)
ABA Student Lawyer: Occupy Law Street: Lawyers and Students Band Together to Tackle Complex Issues (Sep. 2012)
Financial Advisor: Occupy Wall Street Protesters Plan Traffic Blockade Amid Participant Burnout
The Globe and Mail (Canada): The Comeback of Occupy Wall Street
Al Jazeera: Prosecuting Wall Street
New York Times: Voters Cast Their Ballots
Law360: SEC Watchdog Sues Feds Over Volcker Rule Delay
Law360: High Court Ruling Puts SEC Actions On Strict Timetable
Boston Globe: Occupy the SEC Takes on Big Banks on Their Own Turf
USA Today: Dodd-Frank Act: After 3 Years, a Long To-do List
PolicyMic: Immigration Reform 2013: Why More Border Security is Not the Answer
The Nation: Occupy Activists' New Fight for Regulation, Affordable Housing and Social Justice
IA Watch: Complicated High Court Case Could Slice Both Ways for Advisers
Al-Jazeera America: Bankers and Activists Fret Over Volcker Rule's Impact
Law360: Despite Some Easing, Volcker Will Pose Challenges For Banks
Wall Street Journal: Occupy the SEC's Volcker Rule Role
Washington Post: The Volcker rule Cites the Occupy Movement 284 Times
AllVoices: Occupy's Efforts Gain Some Traction
Silicon India: Helping Companies Solve Problems On A Direct Basis
IBA Global Insight: The SEC: New Leader, New Era?
Animal NY: Occupy Wonk Street
Law360: Bank Exec Charges Would Add Bite To DOJ's Bark
Naked Capitalism: Did Wall Street Need to Win the Derivatives Budget Fight to Hedge Against Oil Plunge?
Naked Capitalism: Occupy the SEC Condemns Securities Lawyers for Bullying the SEC, Demanding Preferential Treatment for Clients
Thomson Reuters: Q&A: Occupy the SEC's Top Lawyer, on Post-Volcker Banking and Reform Agenda
Thomson Reuters: Roots of the Next Financial Crisis: The Last One's Veterans Give Views
Law360: Activists Urge High Court To Tighten Insider Trading Rules
Law360: Rumored Reduction In Deutsche Bank Fine Has Critics Howling
Law360: Banks Push OCC To Simplify The Volcker Rule
Die Tageszeitung (Germany): Bye-bye, Occupy
Naked Capitalism: SEC to Relax Audit Requirements for Small Companies, Thus Facilitating Future Accounting Fraud
Wall Street Journal:Choice Act More Bane Than Boon for Community Banks
Business Insider:Occupy Wall Street 10 Years Later
Court Filings